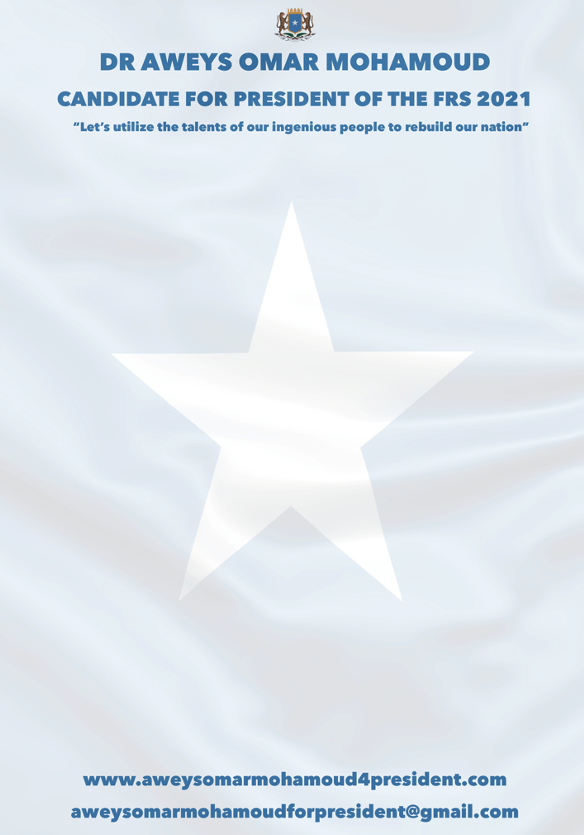 We, in this campaign, welcome the agreement reached last night between the FGS and the Council of Presidential Candidates Union to postpone today's planned protest after the government apologized for its actions during last week's protest.
Both parties have also affirmed the right of the Somali people to demonstrate peacefully and engage in political campaigning. This is a right and a freedom guaranteed by our Constitution. Therefore, anyone responsible for attacking or killing demonstrators or commits other human rights violations against them will have to be tried and punished, according to the laws of our country.
In our view, unless the government grasps this opportunity and carefully steers the country towards implementing the 17 September Agreement through genuine dialogue and compromise with all interested parties, the situation will continue to deteriorate. Uncertainty, confusion, and fear will continue to predominate. People will withdraw further into self-protection, and the opposing opinions or principles of leaders will harden. As our history documents in astonishingly clear detail, once we get into such a falling-out, things will fall apart. We should act now before we get into such a horrific scenario.
Once again, only genuine democratic elections (albeit indirect) will serve to resolve peacefully the competition for political power in our country, and thus are central to the maintenance of peace and stability. It is only by them that we shall be able to settle the question of who shall have the legitimacy to govern our country in the name of the people and in their interests, sooner rather than later.
Thank you.